Meaning 'Balanced' in Latin, Libratum provides balanced and impartial workplace investigation services to organizations of all sizes.
We live in an era of increased awareness and sensitivity in the workplace. As HR practitioners we see the ever-increasing reality of significant conflict in the workplace and the psychological and financial impact it can have on organizations.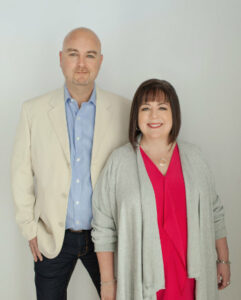 Libratum Workplace Investigations was created out of a desire to help organizations navigate through the perils of workplace conflicts and investigations. We provide objectivity and an impartial process, and greatly reduce the risks associated with conducting a workplace investigation internally.
Arie Epstein and Denise Lloyd co-founded Libratum Workplace Investigations Inc. in 2019. This is not the first collaboration between Denise and Arie. In 2011 they launched Engaged HR Inc. – an HR consulting firm like no other, dedicated to transforming workplaces. It quickly grew to become one of the premier HR consulting firms in the country, serving over 300 organizations across the country with their HR needs.
It was through their considerable experience working with these organizations, and conducting numerous workplace investigations, that Arie and Denise came to realize that we simply need to do better when dealing with conflict in the workplace. That the old ways of working through conflict don't work anymore. And, that the psychological and financial harm to organizations that are going through workplace conflict can and should be mitigated and reduced.